Creamed 3 - Richard, Kaos & Skylerr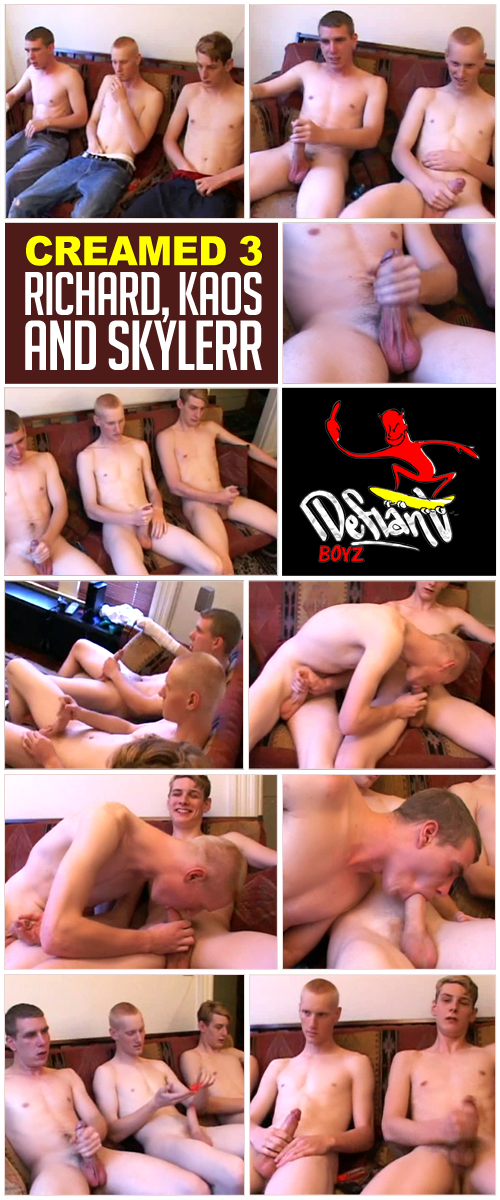 These three dudes turn on some porn and start grabbing their crotches before stripping down. After passing the lube around they jerk their hardons and then Kaos sucks on Skylerr's cock for awhile. Skylerr gives Kaos some head then Richard wants a taste of that cock. Kaos busts a creamy nut on Richard's face then Skylerr follows with his own creamy mess. Richard unloads a creamy one on his stomach.
We give you the best in hot, horny skater boys, twinks, and straight boys!!
Get FULL ACCESS to the entire CJXXX Porn Network with your DefiantBoyz membership!!
Posted on: August 09, 2013