Cum Back Boyz - Paulie Now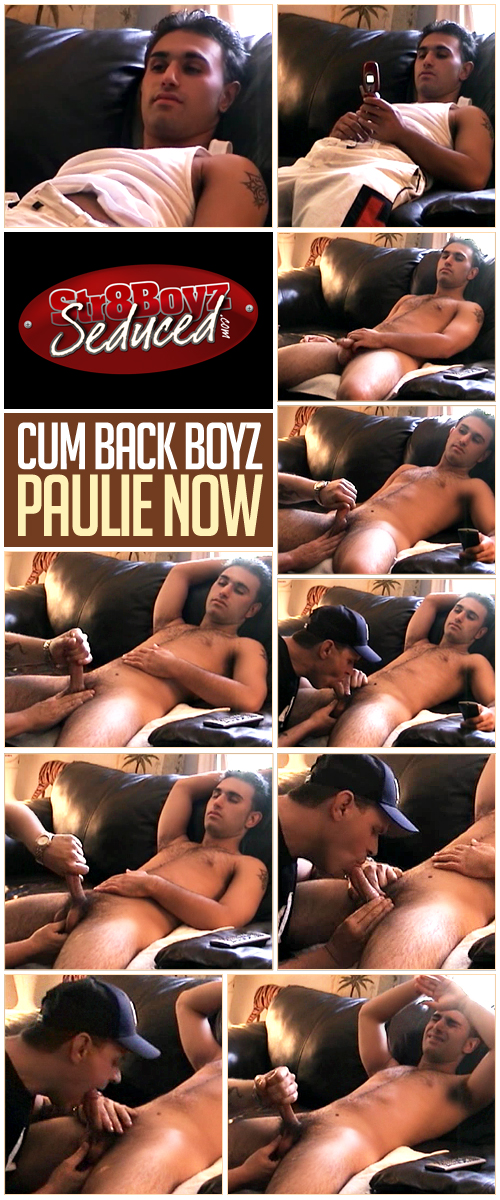 It's been almost four years since he popped his first nut for the camera and now he returns from visiting his family down south to chill with the Dawg. After texting his posse he strips down and turns his attention to the porno on the tube. I lube up his cock and stroke it hard before I start to suck it. It doesn't take long before Paulie starts to fidget and twist as he explodes on my lips and tongue. Mama AND Papa Mia!
Real straight guys having hot gay sex for cold hard cash!
Get FULL ACCESS to the entire CJXXX Porn Network with your Str8BoyzSeduced membership!!
Posted on: August 16, 2013